A special thanks to our sponsors
All our sponsors add something extra to the 4Days Marches. They all have something in common with our event.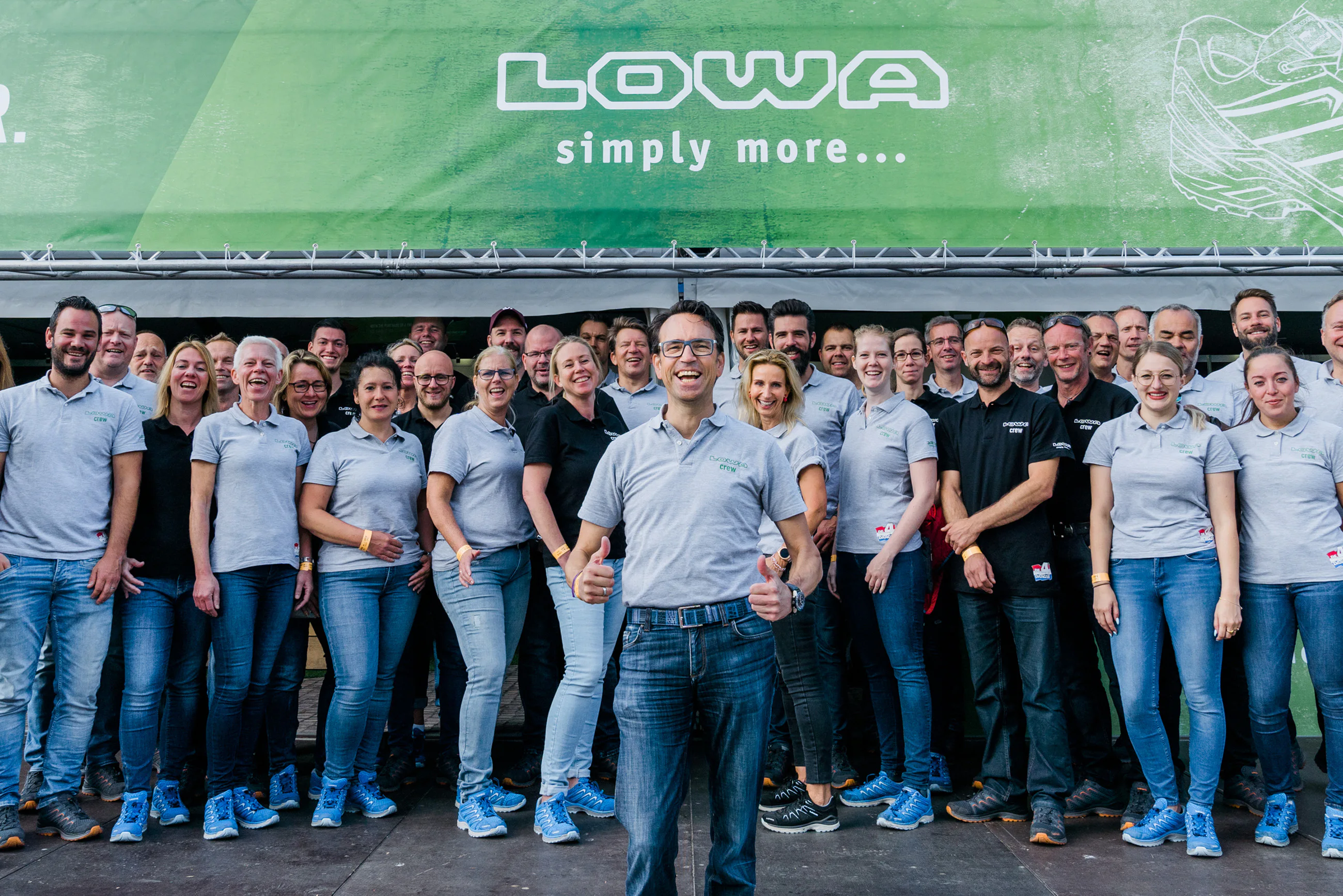 Take, for example, our main sponsor LOWA, producer of hiking and outdoor footwear. Or caterer Albron, who provides the healthy food at De Wedren. And then there's Bauerfeind, ready to help make your walk easier with their health products. All our sponsors contribute to the event directly or indirectly; this is actually one of the conditions of being a 4Days Marches sponsor.
Interested in becoming a sponsor?
In general, our agreements with our sponsors are made for several years. This ensures the continuity and quality of the 4Days Marches. Our sponsors complement each other. Occasionally, we have space for a new sponsor, on the condition that the new sponsor offers clear added value for our walking event and for the walking enjoyment of our participants. We assess whether there is a good fit between the company/product and the 4Days Marches, and we draw up a special package for each new sponsor. If you'd like to know more, please contact our sponsor coordinator.
More info
The 4Days Marches is a unique event, not only because of the enormous popularity among participants and spectators or because virtually every aspect of the event is coordinated and run by volunteers, but also because the 4Days Marches is one of the few major events that does not depend heavily on sponsors. This makes the organisation less vulnerable, and the continuity of the event does not depend on one sponsor more or less.
That said, there are several reasons why the 4Days Marches actively tries to get certain sponsors to support the event. It is with the support of our sponsors that we can offer, either directly or indirectly, walkers extra services like the facilities at the start- and finish location, the medical care and the sanitary services along the routes. Secondly, we want to keep the registration fee to a reasonable sum. We feel that the registration fee must not deter anyone wanting to participate in the event.

Our sponsors are chiefly those companies that can add something extra to the 4Days Marches. Most of our sponsors have a clear link with our event and we see them more as partners than as advertisers who simply buy space to promote their products and services. To give just a few examples, our main sponsor LOWA manufactures walking shoes, Albron handles the catering, and others like Bauerfeind offer health care products.
In addition to our sponsors, there are promotional opportunities for other select companies, including placing ads, adding material to a goodie bag, or participating in the 'promo parade' prior to the Entry on Friday.
For more information about promotional opportunities, please contact us at communicatie@4daagse.nl.