Laugh your way through the 4Days Marches: book a massage!
This year, about 125 sports masseurs from the Dutch Society for Sports Massage (NGS, Nederlands Genootschap voor Sportmassage) will be present at the Wedren (Julianapark) to provide you as a participant with a massage. The goal of the massage is that you quickly recover from your effort and appear fit at the start the next day.
You can already buy your massage card! this way, you're assured of a massage after your march.
A sports massage stimulates tired muscles and ensures good blood circulation, helping you recover faster. It aids in the drainage of excess fluids and waste products, making your muscles feel relaxed and supple once more, so that you will be starting every day with refreshed muscles.
How does it work?
• Go to www.voorbereidingvierdaagse.nl/massagekaarten
• You can choose from a massage card for one day, a three-day massage card (for massages on Tuesday, Wednesday and Thursday) or a four-day massage card (all marching days).
• During the 4Days marches, you report to the our ticket office in Julianapark and we will give you a number for the waiting line. During peak moments (between 14.00 and 17.00 hrs CET) the waiting time can unfortunately increase to about 2 hours. Please take this into account.
• When purchasing the massage card, you can choose to be massaged between 18.00 and 21.00 hrs CET. You indicate a time when booking. The advantage is that you only have to wait a short while before you can enjoy a massage.
• If you do not choose a time, you can report to us between 10.00 hrs CET and 17.15 hrs CET for a massage.
Massage and/or elastic taping on Monday 17th July
You can also get a massage on Monday 17th July. On this day can also go to the NGS for applying elastic tape. By applying the elastic tape to the muscles or joints in an extended position, the natural movement is not restricted. Due to the elasticity, the elastic tape easily adapts to any natural movement. This ensures that you do not experience any restrictions when moving. This allows you to recover faster from injuries and pain.
Please note:
If you want to be massaged on Monday 17th July, book this day separately. Three- and four-day cards are not valid on Monday;
We do not preventively stick against blisters;
We do not stick blisters.
Why book a massage with a NGS-masseur®?
The massage industry is an industry in which many (types of) masseurs are active. But how do you know what a good quality masseur is? You know by working with an NGS masseur®. We would therefore like to draw your attention to a number of things that distinguish the NGS masseur® from other masseurs and even physiotherapists:
NGS masseurs deployed at events have a valid NGS license. The NGS, as a national branch organization issues licenses that are proof of the masseur's competence and authority. In order to keep the license valid, a masseur must continue to train. With an NGS license, the masseur makes quality visible.
NGS masseurs work according to the NGS code of conduct. The code of conduct contains the values and standards of the profession. Although the tasks may differ per masseur in practice, the values and standards are the same for all masseurs. These values and standards make it clear how to carry out your profession as a masseur in a good way. Important values are, for example: reliability, respect, honesty, justice, no harm, respect for the autonomy of the client;
NGS masseurs are affiliated with a complaints procedure. In the event of complaints about (the actions of) the masseur, the client can discuss his/her complaint in a low threshold manner with an independent complaints officer and/or disputes committee.
You are advised to only make use of the massages done by the Dutch Society for Sports Massage (NGS). NGS-masseurs® are recognizable by their badge and clothes with the NGS-logo. In addition, NGS masseurs® can identify themselves. If in doubt, always ask them about their NGS license. To make sure that the NGS-masseur® has obtained a diploma, keeps developing him/herself through further training and stays up-to-date with the latest trends and developments, visit an NGS-masseur® with a valid license.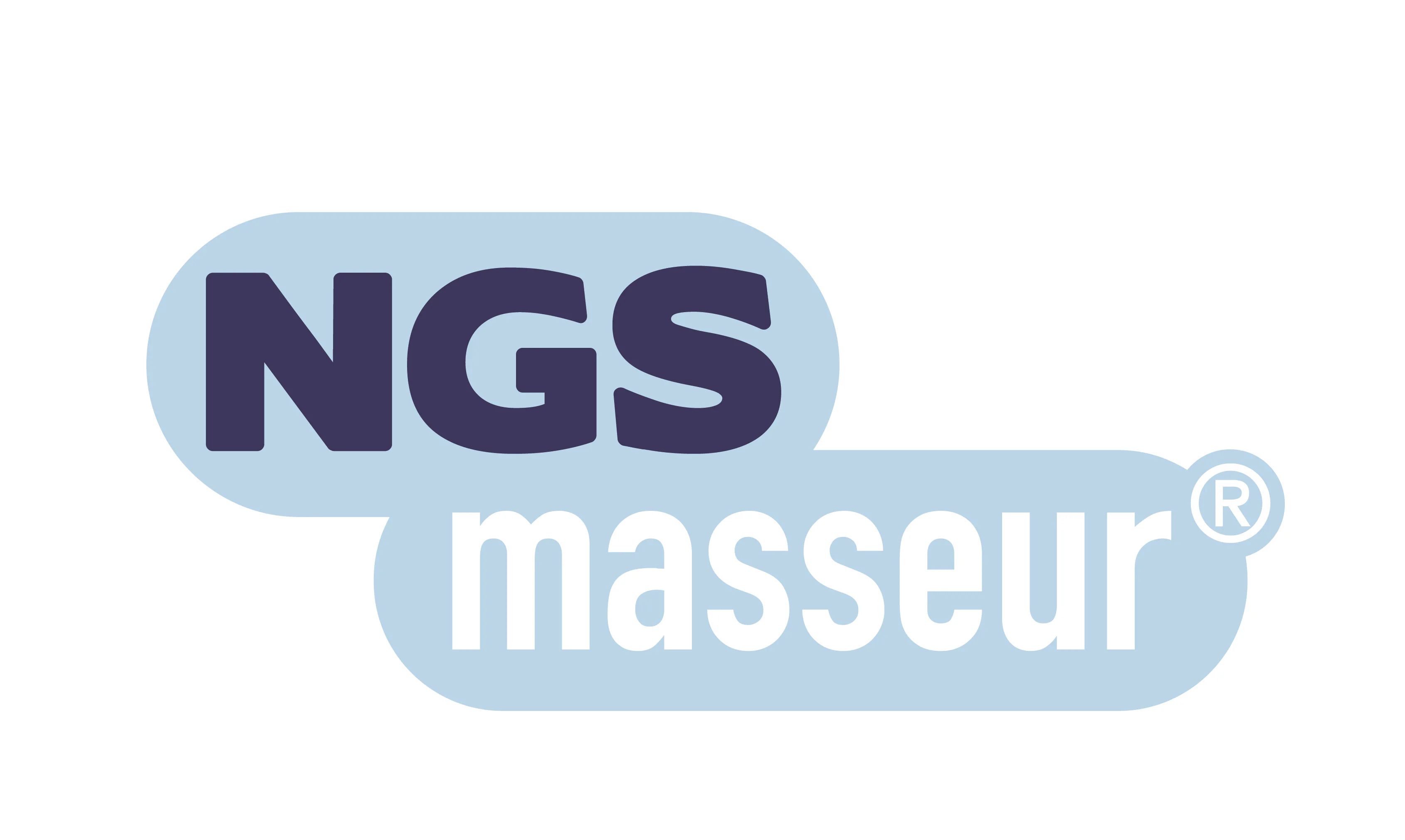 The establishment of the 4Days Marches and all the relevant medical authorities advise against using medical and care services offered on public roads. We cannot guarantee that these services have been licensed by the concerned municipalities , or that they can provide the appropriate specialist care.