Story of Fleur
Fleur Slijp was the youngest participant in the 104th edition of the 4Days Marches in 2022. And this year she wants to participate again!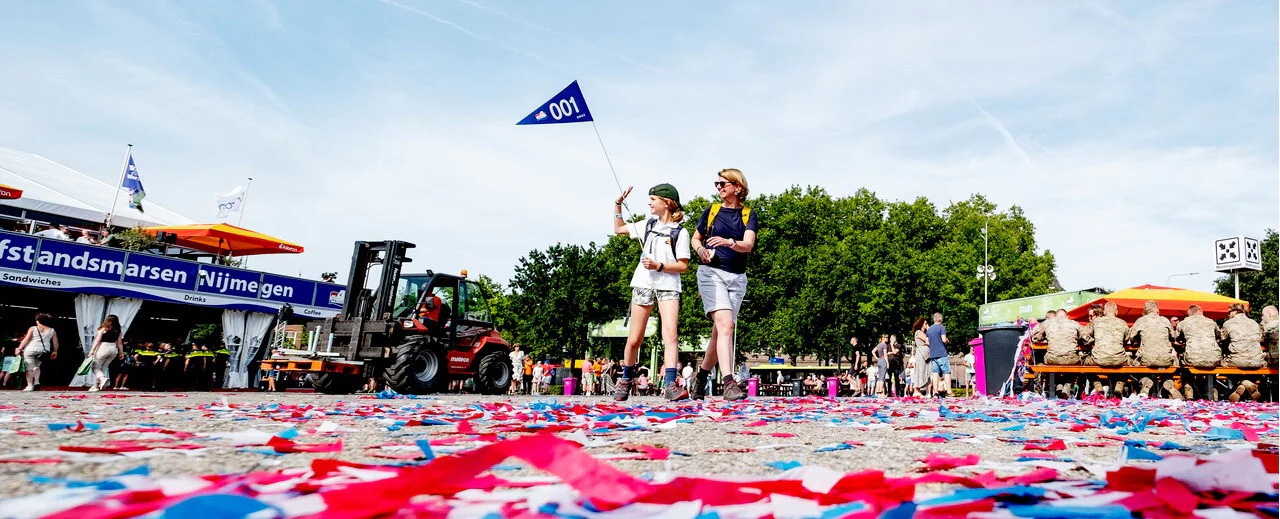 The idea
For as long as she can remember, Fleur has been supporting walkers at the Sint Annastraat. When the 4Days Marches was cancelled in 2021, she talked about it with one of her friends Daan. That is how the idea was born to participate in 2022, the year they both turned 12. Together, they started training very early!
The experience
Sometimes the eleven-year-old walker's feet were a bit achy: 'Especially after the second, rainy day.' But the fun #Vteam and the people along the route encouraged her to keep going. 'Everyone is happy and cheers for you.' Together with Daan, many other children and her mother as a companion, she has earned her medal! 'And that without any blisters,' adds Fleur proudly.
The advice
According to Fleur, you have to train well for the 4Days Marches. 'Then even the 'seven hills of Groesbeek' are a piece of cake!' Perhaps the most important advice of all is to have a good time, even when it is very hot or raining. If you're a child you should definitely join the #Vteam, 'because it's fun, social and educational,' Fleur says.
In 2023, she definitely wants to participate again!